Automation system for your MLM company
Tools for automating the processes of building and training your structure
✓

Get web tools to work with a team of distributors

✓

Monitor participant activity in a graphical structure

✓

Share your experience with distributors in step-by-step training

✓

Use automatic bonus accrual and control your finances online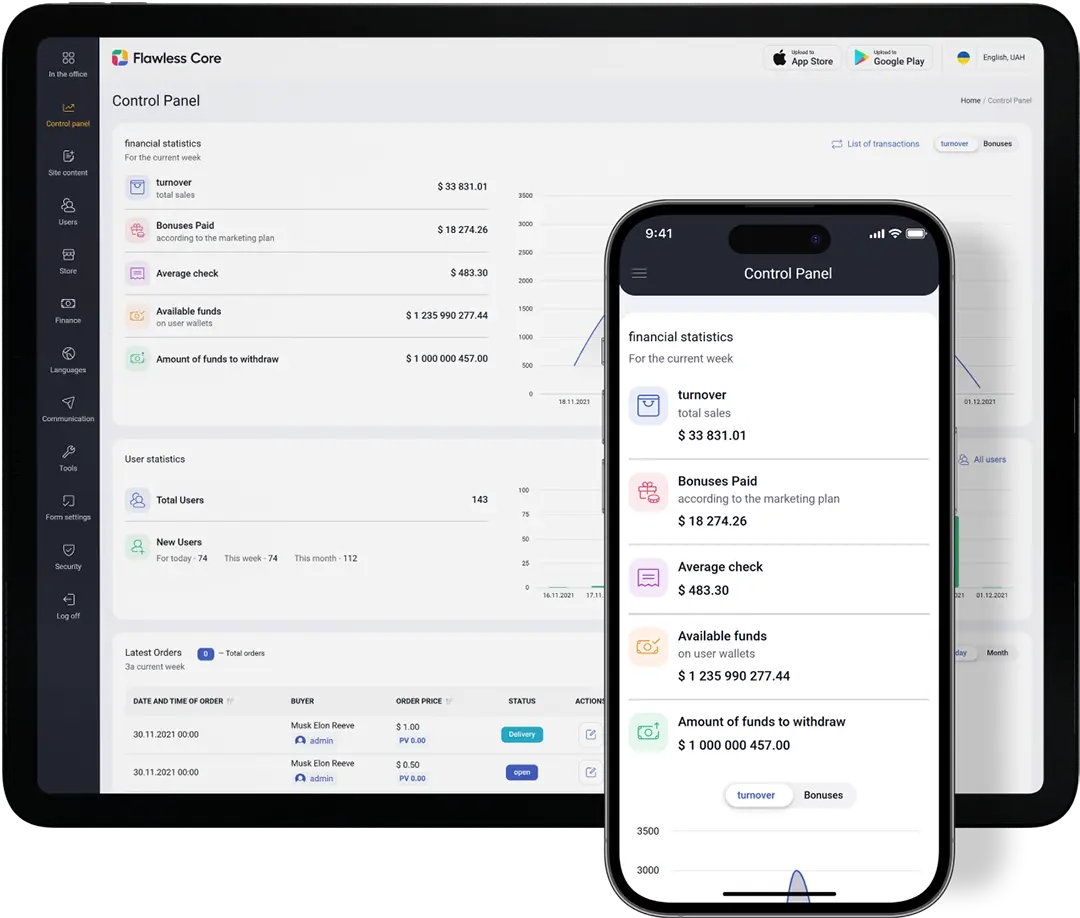 Let us discuss a solution for your business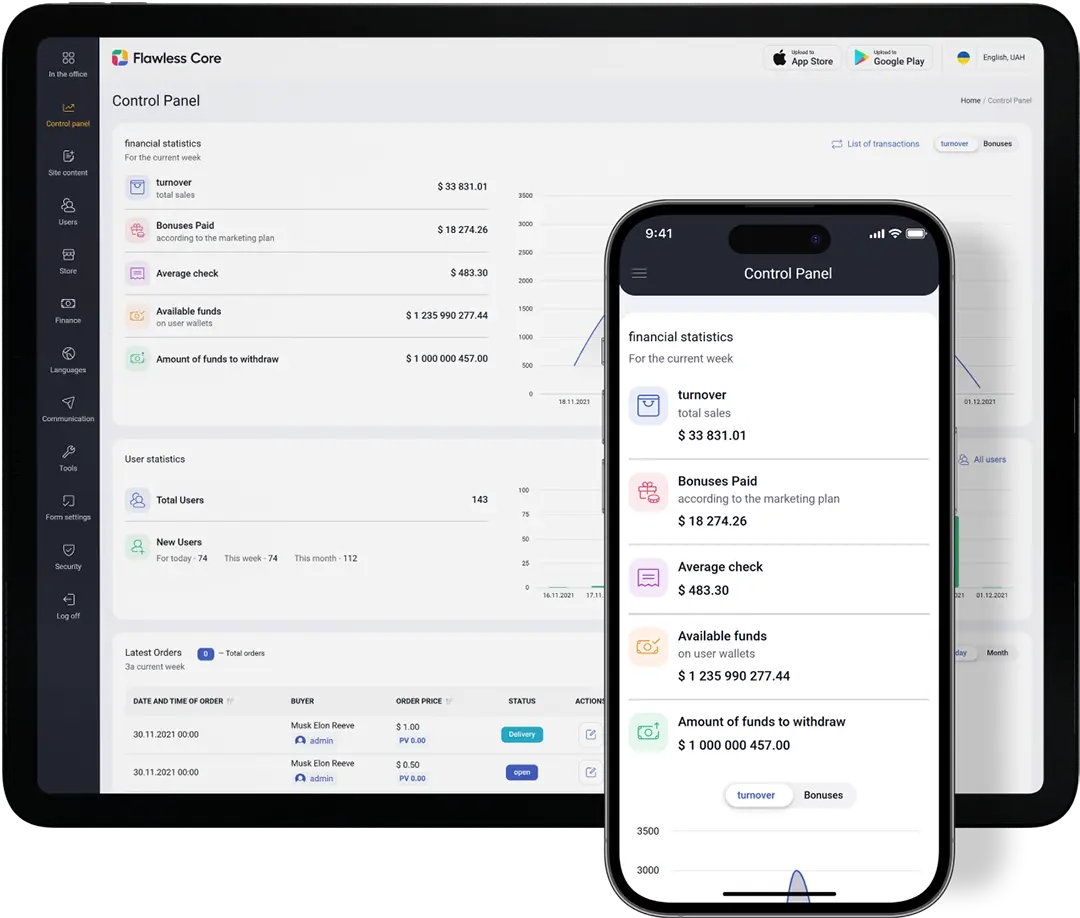 What automation systems are
These are toolkits that will replace dozens of Excel spreadsheets and hundreds of dialogs in messengers. With the help of such solutions, you will protect yourself from routine training of beginners and monitoring of activity each partner. You use a single system that contains data and proven tools.
Functions that the automation system
Performs:
Structural growth control

Track the growth of the structure, its dynamics and the activity of your partners

Step by step training for beginners

Think over a learning plan and create assignments that will open as you complete

Structure alert

Set up notifications for upcoming events and webinars for structure members

Communication with structure

Take advantage of mass mailing services, a communication wall and a telegram chatbot

Controlling the work of partners

Use analytics tools to study the productivity of your distributors

Optimization of processes

Automate accepting payments, monetizing paid training, removing inactive users
Doesn't do:
Doesn't bring people into structure

The system does not provide automatic search for partners, this is your task and task of your distributors

Doesn't fill with content

You get an empty system, all data in it are individual for your business

Doesn't customize ads

The system does not launch ads, but you can configure it on external sources and attach a referral link
Our CRM for MLM business
FlawlessMLM invites its clients to take advantage of an additional solution specially designed to simplify running a network business - Recruta
It is a CRM system with a set of useful web tools that helps TOP Leaders and Owners network business to automate the management processes of an MLM company. Together with the Recruta, you can train members of the structure, monitor the success of your team, understand at what stage of involvement in the structure you are, refuse a potential partner to register with the company and much more.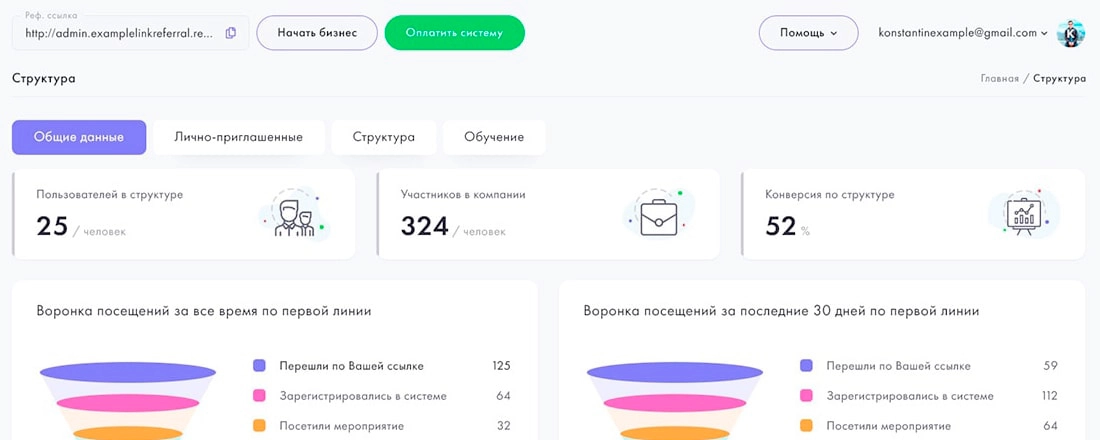 Configuring duplication of your actions at all stages of the user path
Creating a step-by-step route to involve a new partner in the team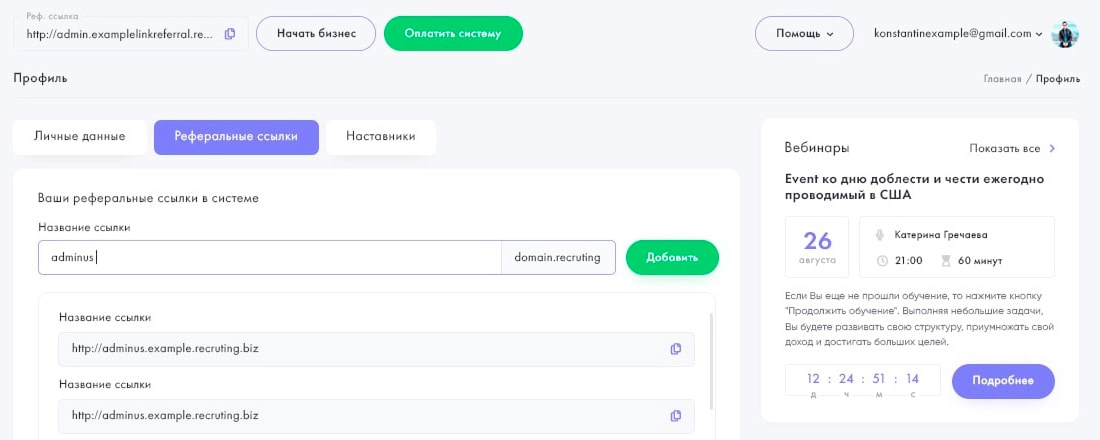 Automation of the process of building a structure and linking several projects to a single structure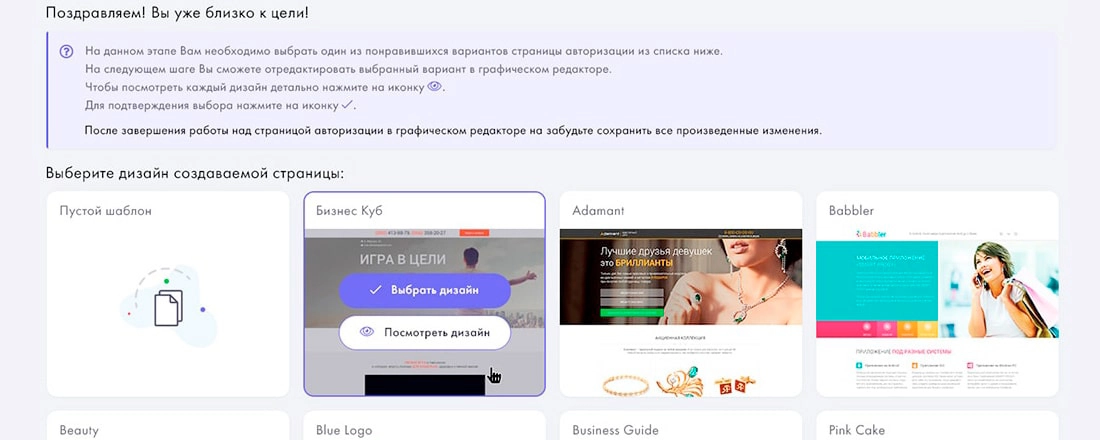 Using a variety of subject queries to create unique engagement paths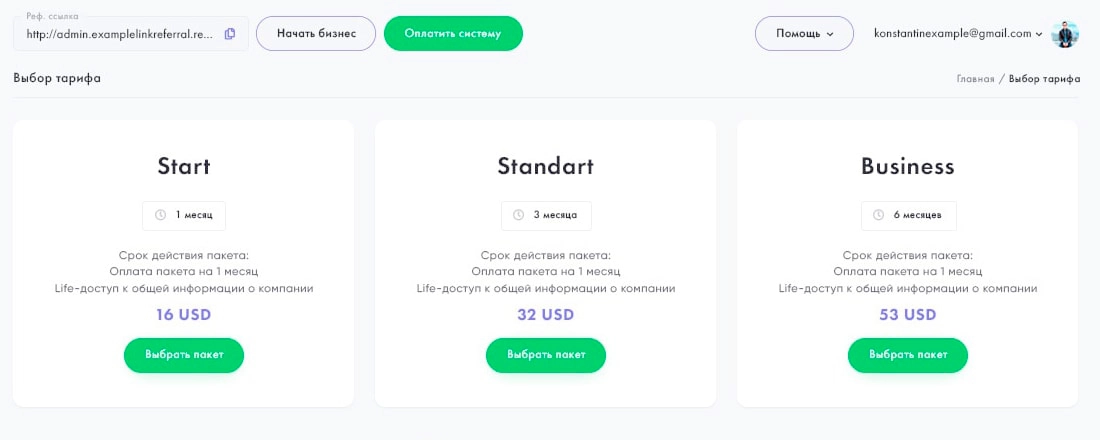 Possibility of additional earnings on payments of partners of your structure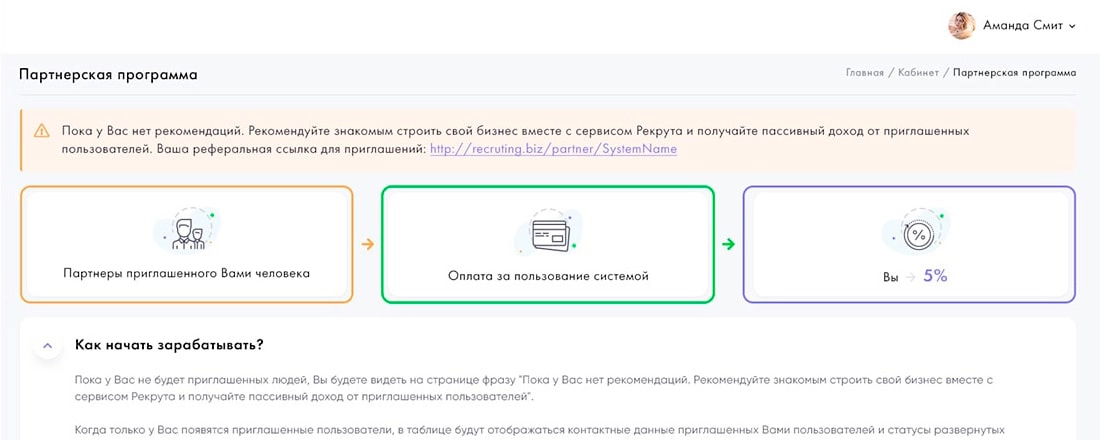 Additional income for you and your partners for inviting new candidates to the system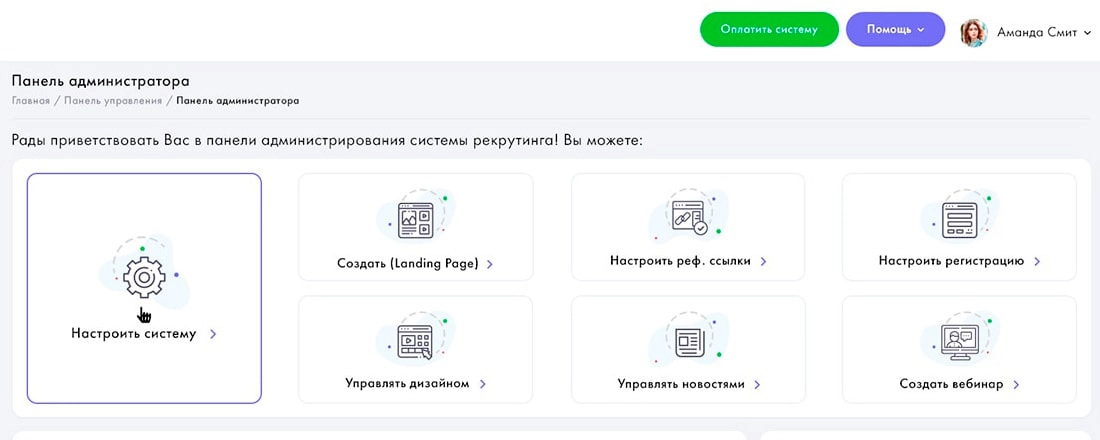 Work with the team and control the structure from anywhere in the world using a tablet, phone or laptop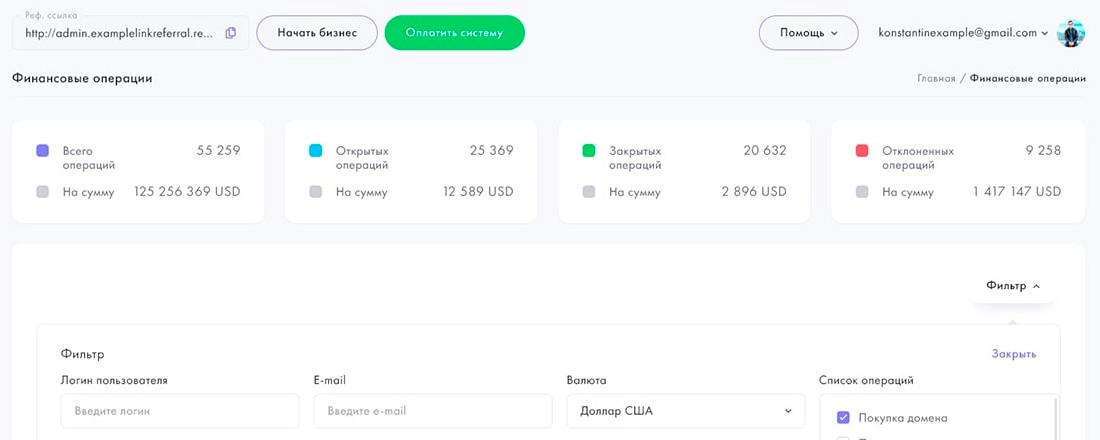 Tracking statistics on the structure of the company, its members and their statuses
Website personalization with domain name and security certificate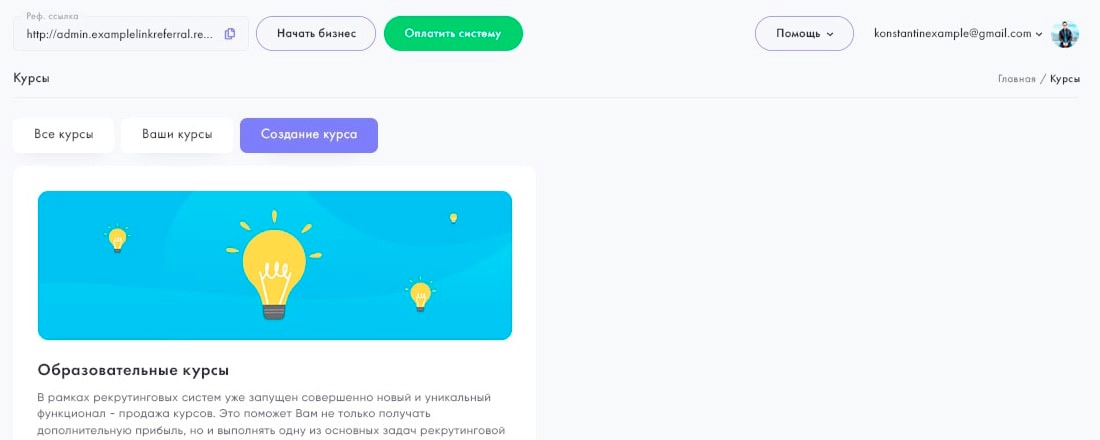 Additional opportunity to earn money for you and your structure with the help of training courses
It is very easy to use the automation system
2
Get a free demo version of the service
3
Customize Recruta system for yourself
4
Add your unique content
5
Train your structure and grow capital

Implement your project with FlawlessMLM